Maryland Listings
Oakcrest Construction
Christiana, PA 17509
Category: Builders, Construction, Design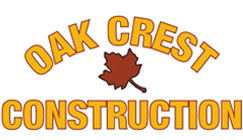 www.oakcrestconstruction.simdif.com
Jonathan Lapp
717-475-5357
This email address is being protected from spambots. You need JavaScript enabled to view it.
11 Unit 2, Bell Rd
COMMENTS: We are a small family owned company out of Christiana Pennsylvania. Contact us if you need top quality post frame construction for the east coast. We construct buildings for Equine, Agriculture, residential and Commercial purposes . Contact us for a free no obligation quote at any time.
Kaiser Construction
Temple, PA 19560
Category: Builders, Construction, Design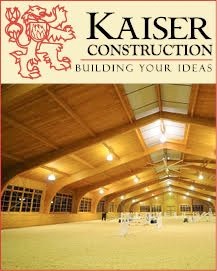 www.KaiserBuilds.com
Call Office
610-816-6995
This email address is being protected from spambots. You need JavaScript enabled to view it.
4700 N. 5th Street Highway, Suite 2
COMMENTS:
Kaiser Construction is the premier Design/Building Contractor for equestrian facilities focusing on quality, style and craftsmanship. We have approximately 65 years of combined experience in designing and building custom horse barns, riding arenas, and other buildings for your equestrian facility. When you build with Kaiser, you can rest assured that only the highest quality materials and workmanship go into it. When you are ready to build your dreams, put your trust in Kaiser Construction for quality, experience and craftsmanship.
In association with our partners in Germany, Kaiser Construction Co. now offers its customers Exclusive distribution and installation for "Rower & Rub" horse barn stalls and equipment in the Northeastern USA. Rower & Rub is considered one of the highest quality horse stall manufacturers in the world, and for over 30 years has been meeting the highest standards required from the most discerning customers. Kaiser Construction offers its customers the full range of "Rower & Rub" products.


Archer Buchanan
West Chester, PA 19382
Category: Builders, Construction, Design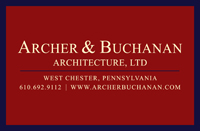 www.archerbuchanan.com
Contact Office
610-692-9112
This email address is being protected from spambots. You need JavaScript enabled to view it.
125 West Miner Street
COMMENTS:
Archer & Buchanan Architecture, Ltd. is a full service architecture firm known for timeless design, attention to detail and exquisite craftsmanship. We design homes and farms as well as thoughtful renovations, additions, country property planning, barns and adaptive reuse of buildings around the country.