Pennsylvania Listings
Clay Creek Equine Services
Avondale, PA 19311
Category: Veterinarians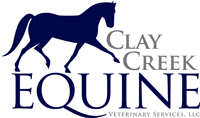 www.claycreekequine.com/
Contact Office
(540)557-7877
This email address is being protected from spambots. You need JavaScript enabled to view it.
371 Indian Run Road, Avondale, PA 19311
COMMENTS:
Providing preventative health care, equine chiropractic care and performance horse care to patients throughout PA, MD, DE and NJ.
Select Breeder Veterinarian Services
Chesapeake City, MD 21915
Category: Veterinarians

www.selectbreeders.com/labs/2-sbs-md
Contact Office
(410) 885-3202
This email address is being protected from spambots. You need JavaScript enabled to view it.
961 Cayots Corner Road
COMMENTS:
Select Breeders Services (SBS) is the largest provider of frozen semen services in the world, with unrivalled expertise accumulated over its twenty-five years leading the frozen semen industry. SBS provides semen freezing, storage, and distribution for our stallion clientele, as well as a mobile laboratory that can travel to farms for on-site freezing. In 2011, SBS in Maryland moved into a new 13,000 square foot state of the art facility and offers complete stallion reproductive services including; phantom training, semen collection and evaluation services, cooled and frozen semen processing and comprehensive stallion management to breeders in the Mid-Atlantic region. In Maryland, our veterinary services division (SBS-VS) expands veterinary care and mare management services in Chesapeake City, northern Maryland, southern Pennsylvania, and Delaware. SBS-VS offers services including routine veterinary and farm care, management of breeding and foaling mares, advanced diagnostic techniques and therapies, embryo transfer, and on-site recipient mare herd. SBS-VS has partnered with Dr. David Scofield, a board certified veterinarian in reproduction, who brings a strong background in general equine practice, embryo transfer, mare management, foaling services, and infertility of the mare and stallion to our offices in Maryland. SBS laboratories have over 3,500 stallions in our searchable stallion database and more than 120,000 doses of frozen semen in storage. SBS is the most trusted name in the industry, recognized by breeders and veterinarians as the source for high quality frozen semen and outstanding customer service.
Henderson Veterinary Associates, LTD
Elizabethtown , PA 17022
Category: Veterinarians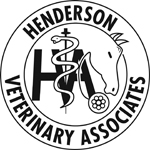 www.hvaequine.com
Joan C. Henderson, DVM, W. Boyd Henderson VMD, Erin K. Dill, DVM, Rachael S. Levine, DVM
717-361-8700
This email address is being protected from spambots. You need JavaScript enabled to view it.
55 Prospect Road
COMMENTS:
24 hour ambulatory equine practice with haul in facility, We offer reproductive services, complete preventative health care, dentistry, sport horse medicine, digital radiography, purchase examinations, lameness evaluations, ultrasonography, endoscopy, minor surgeries and in clinic medical treatment and fluid therapy.
Powell Equine Dentistry.
Elverson, PA 19520
Category: Veterinarians
COMMENTS:
Mark is certified by the American School of Equine Dentistry. Has worked with horses all of his life. Evented, fox hunted and started young horses on a family horse farm in Ireland. He brings his horsemanship and traditional method to every horse. I travel and serve the PA,MD and DE areas. Please call for references...
Garland Equine Dentistry
Gibsonia, PA 15044
Category: Veterinarians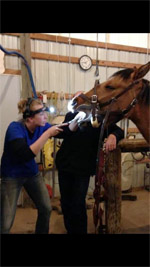 www.facebook.com/garlandequinedentistry/timeline
Nikki Garland
412-818-8517
This email address is being protected from spambots. You need JavaScript enabled to view it.

COMMENTS:
Nikki is certified by the Midwest Equine Dental Academy and has a bachelor of science from the University of Findlay in equestrian studies, animal science and equine business management. Located north of Pittsburgh and servicing western PA.
Hillcrest Meadow Equine
Harrisburg, PA 17112
Category: Veterinarians

www.hillcrestmeadowequine.com
Kathryn Papp, DVM
717-798-2435
This email address is being protected from spambots. You need JavaScript enabled to view it.
1008 Piketown Rd.
COMMENTS:
Equine Veterinary Practice Focused on Soundness, Performance & Maximizing Your Horse's Potential
Missi Cooper, DVM
Honeybrook, PA 19344
Category: Veterinarians

Missi Cooper, DVM
484-256-7895
This email address is being protected from spambots. You need JavaScript enabled to view it.

COMMENTS:
Large animal veterinarian serving Berks and Chester counties.
Foxfield Equine Veterinarian Services
Kimberton, PA 19421
Category: Veterinarians

foxfieldveterinaryservices.com/foxfield-equine.html
Tony Rodriquez
610-518-7100
This email address is being protected from spambots. You need JavaScript enabled to view it.

COMMENTS:
Dr. Tony Rodriquesz, Equine Veterinarian serving Chester County and surrounding areas. His Wife, Dr. April Rodriquez has a small animal veterninary office in Downingtown, just outside of Lionville at 389 W. Uwchlan Ave Downingtown, PA 19335. Dr. Lauren Klutchka joined the equine practice in 2010.
Mark Cheshire Equine Dentist
Malvern, PA 19355
Category: Veterinarians

COMMENTS:
Equine Denitist serving PA, MD, DE
PenMar Equine
Myersville , MD 21773
Category: Veterinarians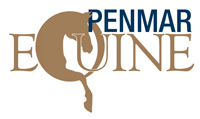 penmarequine.com
Moira Nusbaum, DVM

This email address is being protected from spambots. You need JavaScript enabled to view it.
PO Box 48
COMMENTS:
Equine Exclusive ambulatory practice. Focus on sport horses, but all horses welcome. Digital radiography, pre-purchase exams, dentistry, wellness plans, minor surgery and emergency services available. See website for more information.Servicing 50 mile radius from Hagerstown MD inlcuding PA. Southern PA, and Maryland area
Penn Vet Field Services
Unionville, PA 19375
Category: Veterinarians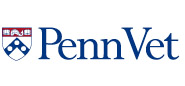 www.vet.upenn.edu/about
Dr. Liz Arbittier
610-925-6310


COMMENTS:
Dr. Arbittier is one of four veterinarians who make up New Bolton Center's Equine Field Service team, joining Ashley Boyle, DVM, DACVIM; Meagan Smith, DVM, ABVP-Equine; and Caitlin Rothacker DVM. Other members of the Field Service Team work with food animals.
Kilby's Equine Smile
Windsor, PA 17366
Category: Veterinarians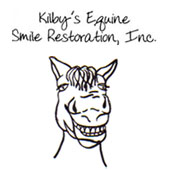 www.kilbyequinesmile.com
Contact Office
(717)578-6807
This email address is being protected from spambots. You need JavaScript enabled to view it.
100 South Camp Street
Blauner, Vecchione & Bucholz
Worcester, PA 19490
Category: Veterinarians
www.blaunervecchione.com
Contact Office
610-584-6000
This email address is being protected from spambots. You need JavaScript enabled to view it.
PO Box 1970
COMMENTS:
Blauner, Vecchione, Buchholz and Associates is an ambulatory equine practice serving Montgomery, Bucks, and Chester counties in Pennsylvania. With over 95 years of collective education and practical experience, the veterinarians at Blauner, Vecchione, Buchholz and Associates believe that a collaborative approach offers the best level of care for our equine partners.
Each veterinarian brings a unique level of expertise in areas ranging from lameness evaluation and diagnosis, pre-purchase examinations, ophthalmology, acupuncture, ultrasound, emergency care, reproduction, farrier/hoof care, and preventative medicine. By working together and with the highest commitment to continuing education, we ensure that we deliver that best of care and the latest technologies to our clients.